How to Know if Your Honda Is LX or EX?
Knowing whether your Honda is an LX or EX is important for many reasons, particularly when it comes to resale value.
But, how do you figure out which you have?
Regardless of the model, you can typically determine whether your Honda is an LX or EX by decoding the VIN or contacting your insurance company. Or, you can figure out which trim you have by examining the features of your particular Honda vehicle.
In this article, I will describe what EX and LX mean, how to determine whether your Honda is an EX or LX, and whether you'll find the trim level on your vehicle's exterior.
Then, I will detail how to tell apart the EX and LX trims in the Honda Accord, Civic, and CR-V.
Finally, I will explain whether the EX or LX is better and then describe other common Honda trims.
What Does EX and LX Mean?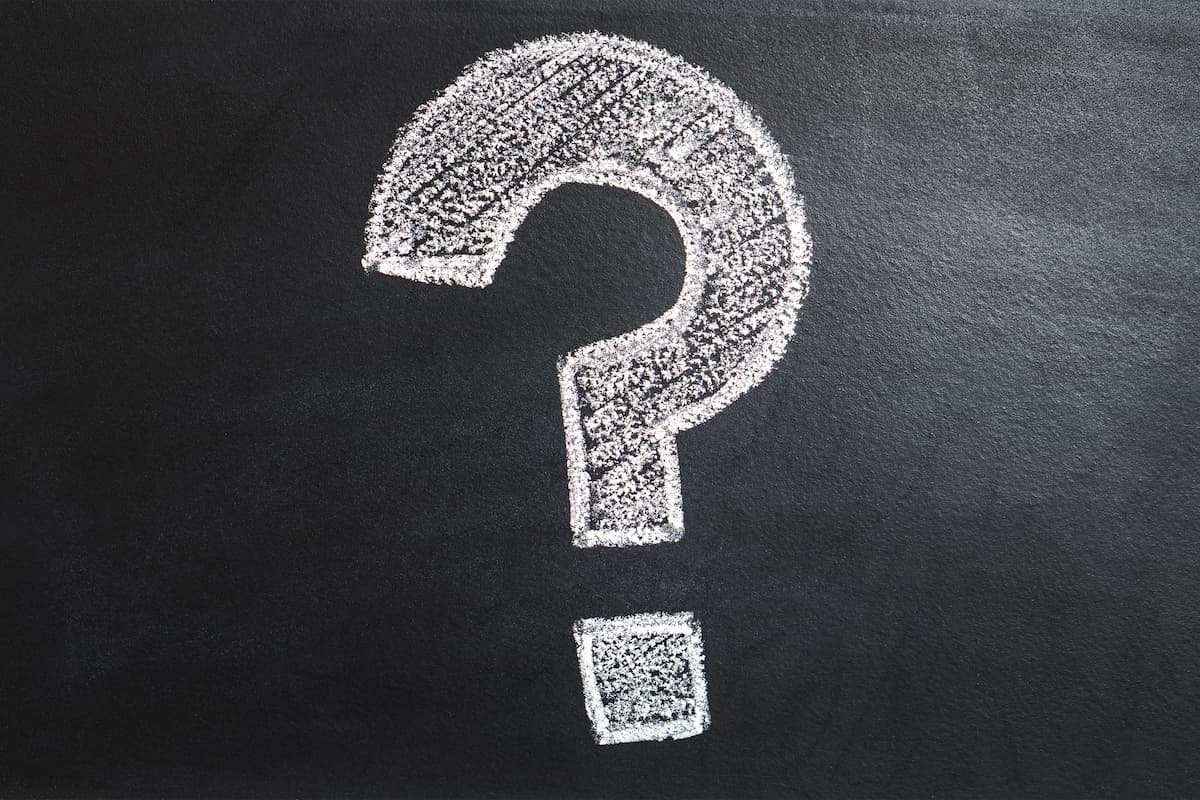 EX and LX are two distinct trim levels that you can find in most Honda vehicles.
And for the uninitiated, a trim level is the specific variation of a car model.
So, basically, I'm saying that not all models of a car are identical and that each of these variations has a different name.
For instance, the Honda Accord has six trim levels: EX, EX-L, LX, Sport, Touring, and Sport Touring.
And each of these trims comes with some different features.
Regarding LX and EX trims, LXs are usually the base model in Honda vehicles, whereas EXs are the next step up.
Thus, Honda EXs have a bit more luxurious features in them than LXs.
How to Know if a Honda Is an LX or EX?
Each Honda model has specific differences between the LX and EX trims.
However, there are two main ways to determine if any Honda model is an LX or EX.
Decode Your VIN
You can find out whether your Honda is an EX or LX by decoding the VIN.
VIN (Vehicle Identification Number) is a 17-character code that gives you information about your car, such as:
Trim level
Vehicle's country of origin
Make
Model
Engine size
Manufacturer
Year
Vehicle serial number
To decode your VIN, you should type it into the National Highway Traffic Safety Administration's VIN decoder here.
When you do so, it will provide you with all of the above information for your vehicle.
If you need to locate your vehicle's VIN, you should look in one of the following places:
The top of the dashboard on the driver's side
Your insurance card
Your vehicle's title
You should be aware, though, that if your car is from before 1981, decoder websites may not be able to translate the VIN for you.
Call Your Insurance Company
When you insure your vehicle, your insurance company will have to determine the trim level to establish your premium.
So, if you call your insurance company, they should have your vehicle's trim level on file.
Will I Find the Trim Level on the Back of My Honda?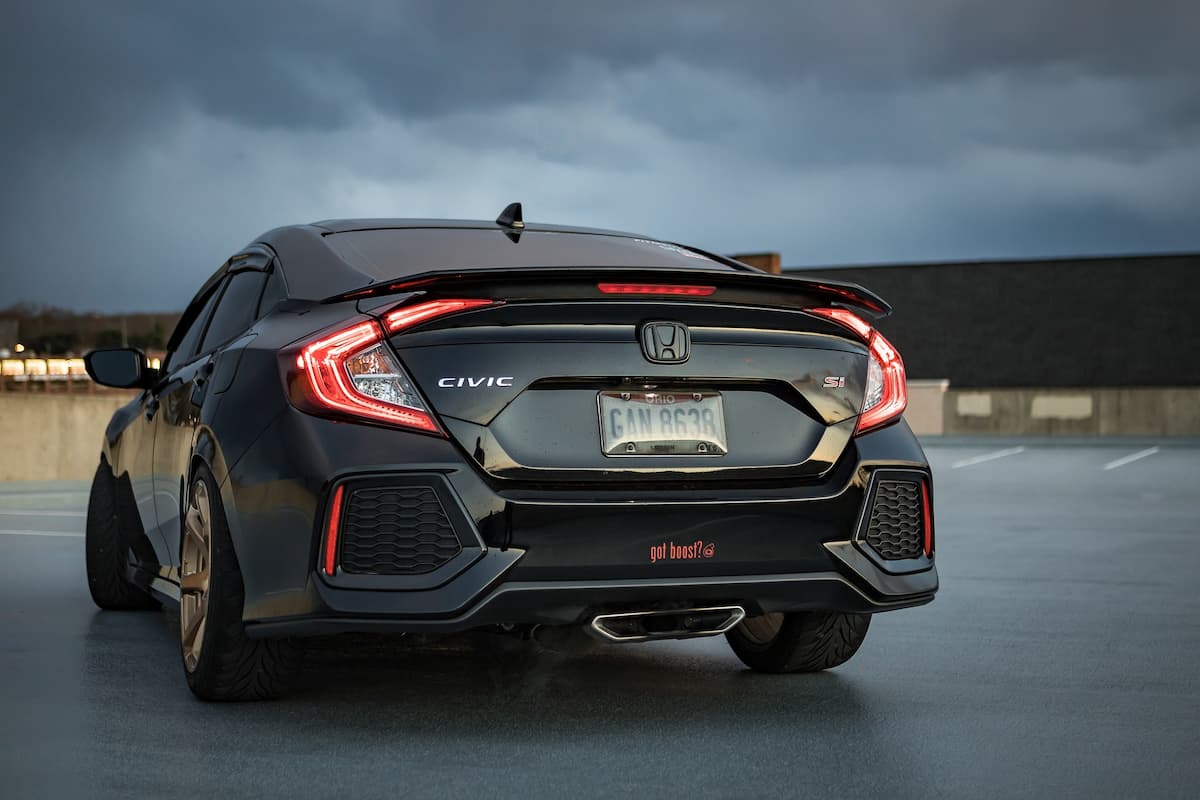 Many manufacturers put the vehicle's trim level on the back of the car, usually on the trunk.
However, most Hondas only have the trim level on the exterior if it is a high-trim vehicle, such as a Touring.
Thus, you probably won't be able to figure out if your Honda is an EX or LX by looking at the back of the car.
How to Tell if a Honda Accord Is an LX or EX
If you don't want to use a VIN decoder to determine the trim of your Honda Accord, there are other ways to figure out this information.
The simplest way is to inspect your car to see what features it has since these will be the main differences between the two trim levels.
Features that are different between the Honda Accord LX and EX:
The EX has 17-inch (43 cm) wheels while the LX has 16-inch (41 cm) wheels
The EX has heated seats and heated mirrors
The EX has a rear HVAC vent
The EX has a 12-way power adjustable seat
The EX has 4-way power lumbar support
The EX's entertainment system includes hands-free texting, Apple CarPlay, and Android Auto
But, you should be aware that these differences refer primarily to newer model Accords.
Older models will likely have other deviations between the trims.
How to Tell if a Honda Civic Is an LX or EX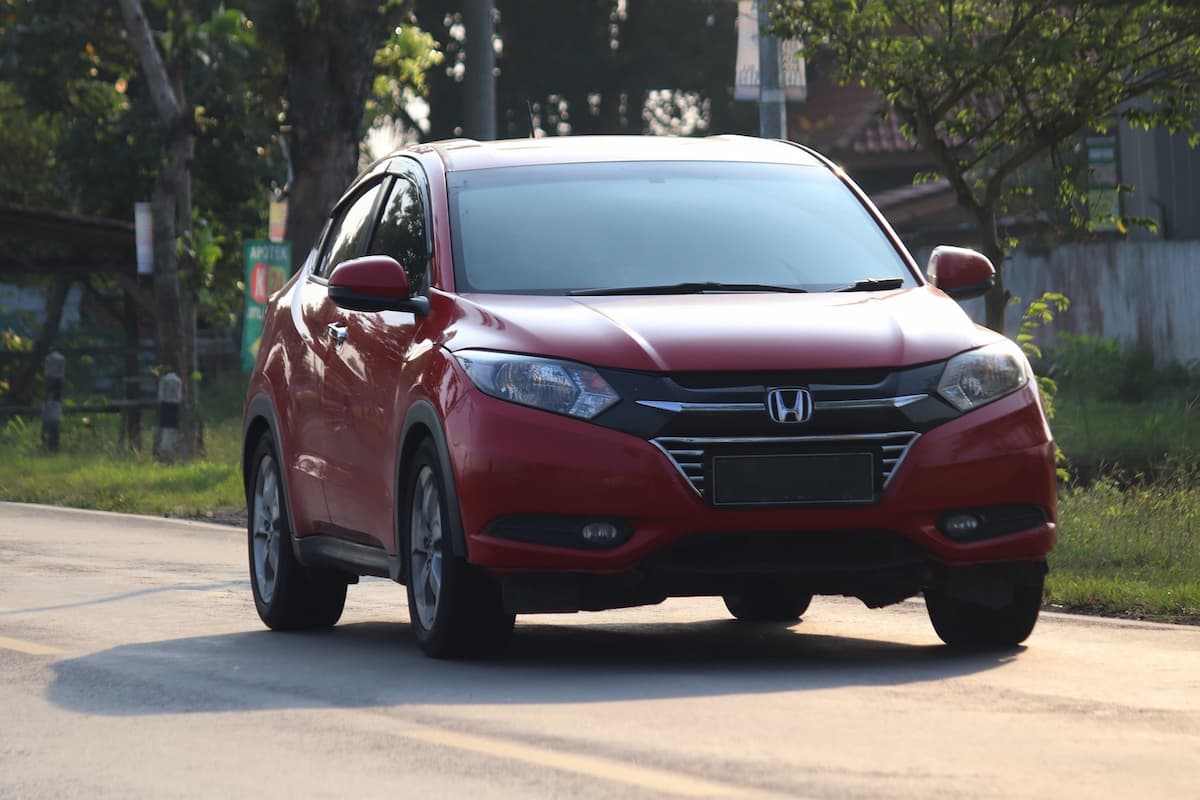 For those with a Honda Civic, there are a few features you should look for in your vehicle that will tell you which trim you have.
Some of the differences between LX and EX Honda Civic trims:
The EX has an SMS text messaging feature built into the touchscreen
The EX has Apple CarPlay and Android Auto
The EX has Honda LaneWatch
The EX has a leather-wrapped steering wheel
The EX has eight speakers, whereas the LX has four
The EX has heated front seats
Some EXs have HD radio
The EX has a multi-angle rearview camera
Just remember, though, that these differences primarily refer to the newer models of the Honda Civic.
How to Tell if a Honda CR-V Is an LX or EX
As with other Hondas, you can tell the difference between an LX and EX CR-V by paying attention to the car's features.
Differences between the Honda CR-V EX and LX trims:
You can't get the LX as a hybrid
The LX has a 5-inch (13 cm) LCD screen while the EX has a 7-inch (18 cm) display
The LX has four speakers, whereas the EX has six
The EX has HondaLink
The EX has a moonroof
The EX has heated front seats
The EX has HD and Sirius XM radio
The EX has Apple CarPlay and Android Auto
The LX does not have a security system
The LX does not have rear privacy glass
The LX has 17-inch (43 cm) wheels, whereas the EX has 18-inch (46 cm) wheels
The EX has heated side-view mirrors
But remember that these differences mainly apply to newer CR-Vs.
Older models likely have different distinctions between trims.
Is it Better to Have an EX or LX Honda?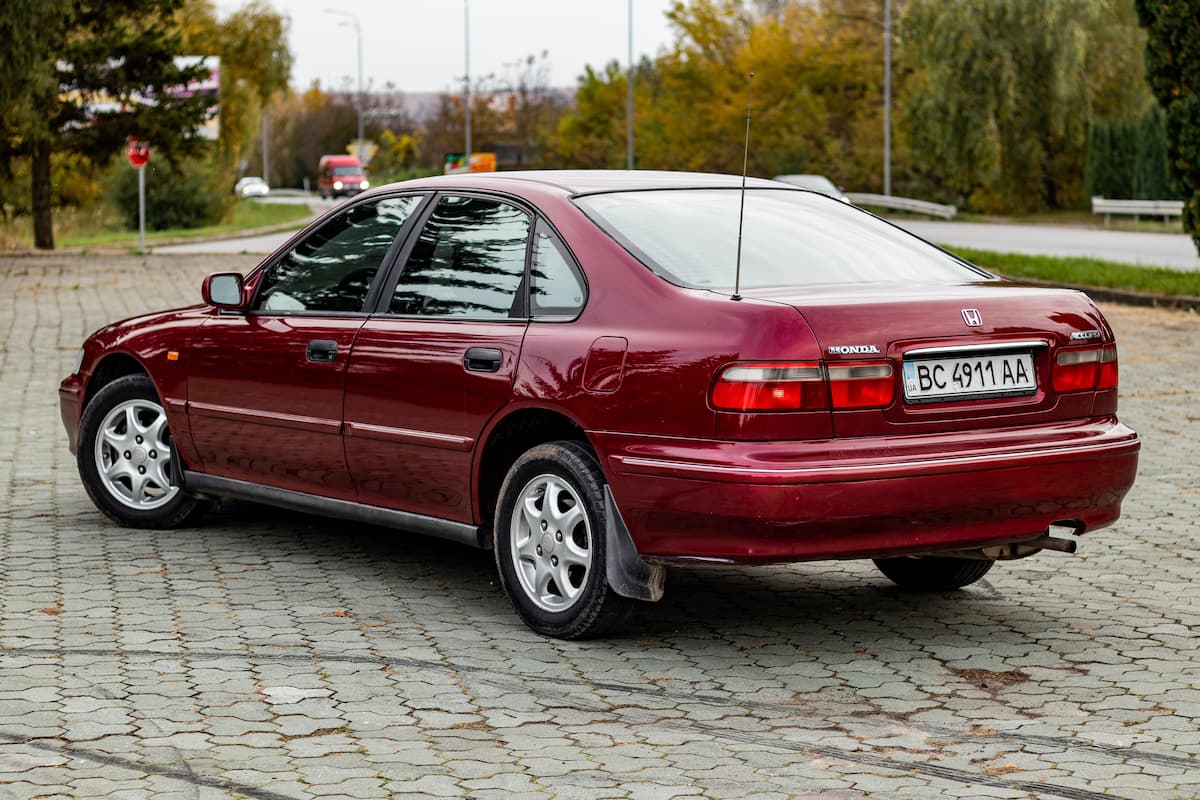 EX trims are higher quality vehicles and come with more features than the standard LX.
However, there is one category where the LX clearly beats the EX: price.
As the base trim, a new LX is $2,000 to $4,000 cheaper.
What Is a Honda EX-L?
The EX-L trim is a step above the EX.
Typically, in an EX-L, you get all the features of an EX with some added bonuses.
Extra features you may see in EX-L trims that aren't in EXs include:
More durable and stylish interior
More and better quality speakers
Larger seats and more leg room
More powerful engine
What Is a Honda Touring?
The Honda Touring trim is usually the highest level of the model.
Generally, these vehicles combine everything in the lower trims and add some extra perks, such as a navigation system with voice recognition and a superior sound system.
These Hondas are more expensive than the EX or LX trims.
What Is a Honda Sport?
Honda Sport trims are ideal for those who value performance since these vehicles typically have a better engine than other variations.
A Sport trim Honda may also have extra options such as sport pedals and paddle shifters.
Furthermore, Honda Sport vehicles are often the only Honda trim level with a manual transmission option.
Conclusion
Overall, the easiest way to determine whether your Honda is an EX or LX trim is to decode the VIN or ask your insurance company.